Initial Management of Spinal Cord Injury
exp date isn't null, but text field is
Class I and II Patients
Class I and II patients admitted to the Emergency Department (ED) with a suspected spine and/or spinal cord injury will have the following evaluation:
Complete neurological evaluation
Appropriate plain X-rays
Neurosurgery consult
PM&R consult
CT or MRI of the spine, if indicated. (Policies 28 & 31 Cervical & TLS Spine)
If there is a suspected spinal cord injury with a blunt mechanism, the Blunt Spinal Cord Injury Protocol should be instituted immediately. It is as follows:
Solu-Medrol protocol may be considered. Solumedrol is not indicated in all cases of spinal cord injury. The decision to start this agent should be made in conjunction with Neurosurgery and may be discontinued after being started if, upon further consideration, it is felt that the risks outweigh the benefits. Recommended dosing is Solu-Medrol 30 mg/kg/hr bolus for patients 0-3 hours post injury, then 5.4 mg/kg/hr x 24. 3-8 hours post injury, give 5.4 mg/kg/hr for 47 hours. Solumedrol is contraindicated > 8 hours after injury and in TBI

Attempt to maintain blood pressure with a MAP >80 for one week if appropriate. If the patient is hypotensive, evaluation for associated traumatic injuries and potential sources of hemorrhage is mandatory
Initiate PM&R (Physical Medicine & Rehab) consult
Maintain spine precautions refer to Adult Spine Precautions

If the referring institution asks whether or not to start steroids prior to transfer, use the following guidelines:

If complete spinal cord injury (SCI,) do not administer steroids.
If incomplete SCI, evaluate for risk of complications due to steroid use

Young, healthy, few co-morbidities – initiate solumedrol bolus/infusion
Elderly, multiple co-morbidities, do not initiate solumedrol

Plain film, and/or CT and/or MRI should be performed as indicated, immediately after resuscitation and abdomen/head CT as indicated by the ACS Service. If aortogram is indicated, it should be done after MRI.
These patients will be admitted to the ACS Service with Neurosurgery or Orthopedic Surgery following as a consult. If after evaluation of all their injuries and a 48-hour observation period these patients are found to have an isolated spine injury, they may be transferred to the appropriate service.
Adult patients that appear to have an isolated spinal cord injury following initial evaluation may be admitted to either the TBICU or the Neurosurgery ICU. PM&R will also be consulted in the first 48 hours of admission.
On discharge from the Neurosurgery or Orthopedic Surgery Service, these patients will be given F/U apt in spine service and ACS clinic within two weeks.
Class III Patients
Class III patients admitted to the ED may have same evaluation as Class I/II; any patient with suspected isolated spine and/or SCI should be upgraded to Class I.
If admission is not required, patients will be D/C from the ED with instructions and a follow-up appointment to the appropriate Neurosurgery or Orthopedic Surgery clinic within one month. If admission required, the patient will be admitted to the appropriate spine service. On discharge, these patients will have a follow-up appointment to the appropriate spine clinic one month.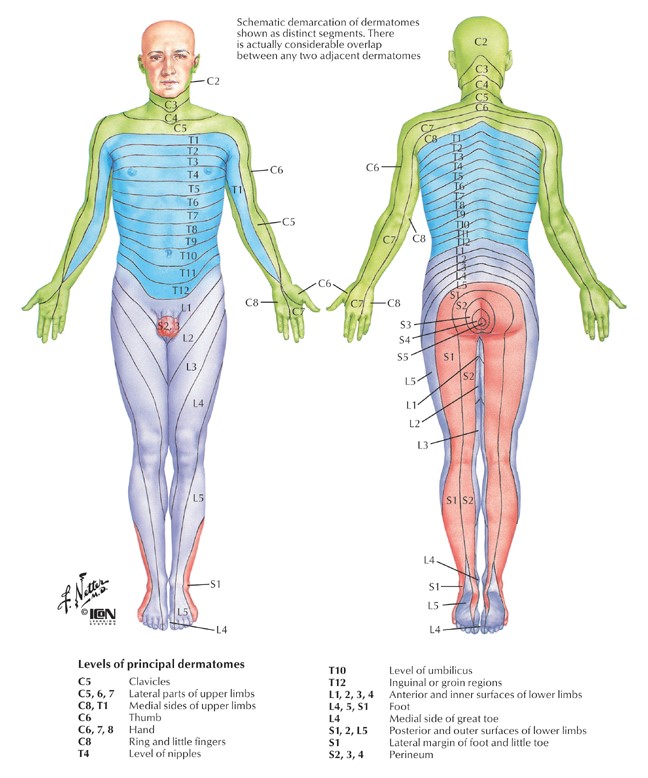 If reusing this content please use the following information to provide credit to the content authors:  
Title: Initial Management of Spinal Cord Injury
Author:  Michigan Medicine
Source: The URL where the image is hosted.
License: "CC BY-NC 4.0"
Initial Management of Spinal Cord Injury,  Michigan Medicine, Dept of Surgery,  "CC BY-NC 4.0"